The perfect gooseneck arm for your situation
Every situation is different. You can therefore choose from different GOOS-E necks, somehow also called "goosenecks" 😉 All arms are strong and yet flexible and bendable, offering you the best possible comfort.
For your convenience, we have listed them: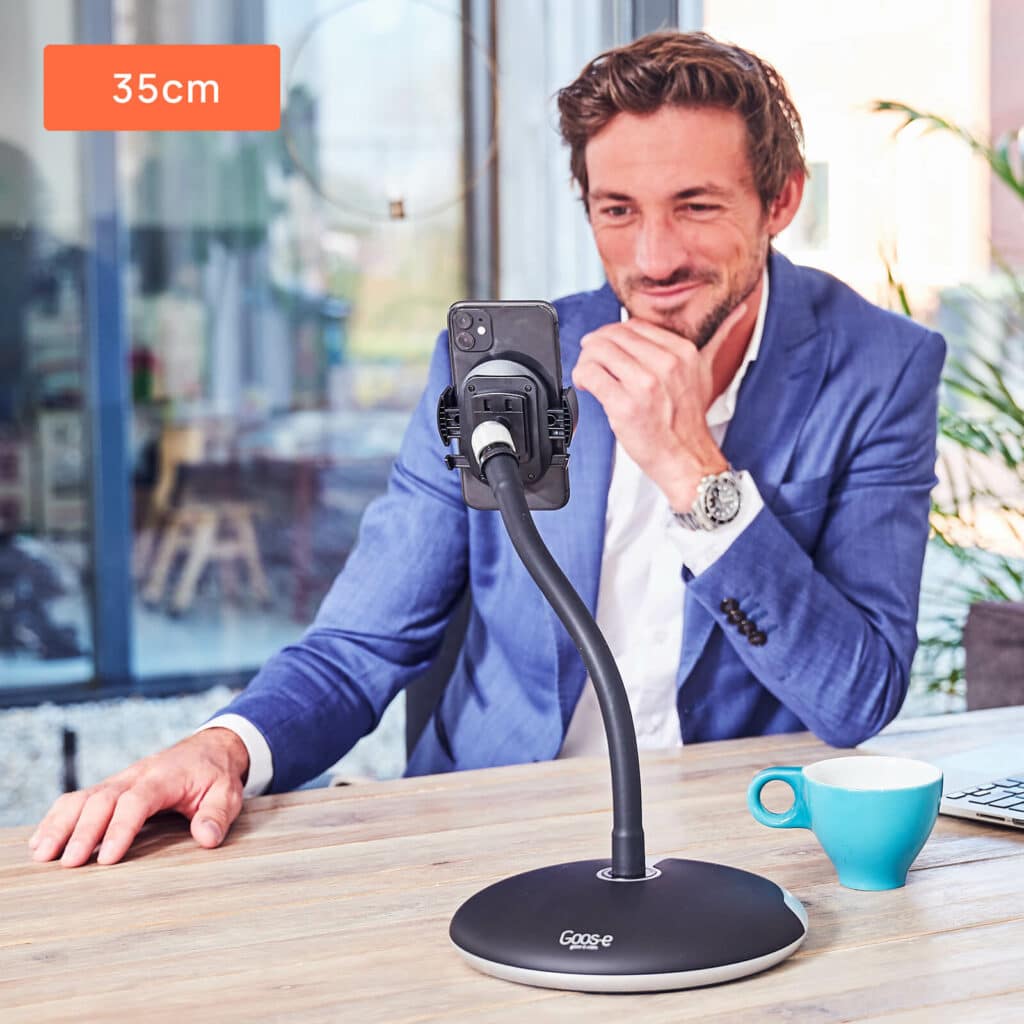 Sturdy and rigid
Ideal on a table or desk. Or if you tap the screen a lot. You don't necessarily need more length. It is nice and extra sturdy. Requires a little more bending power, but the screen remains super stable.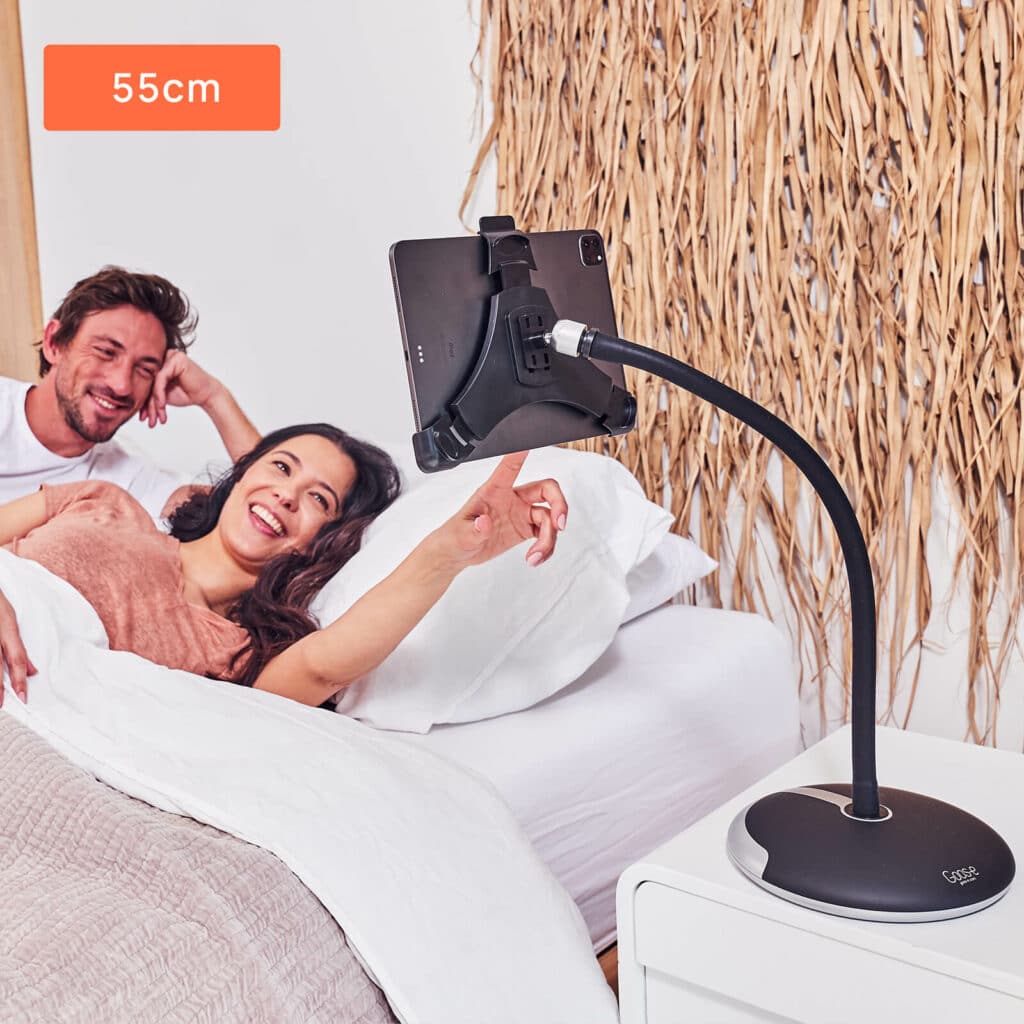 The all-rounder
This arm is great on a table, but also next to your bed or couch.  And even in the car. You want just a bit more length. You use your screen mainly to make video calls or watch films.  A very short wobble after touching the screen is OK with you.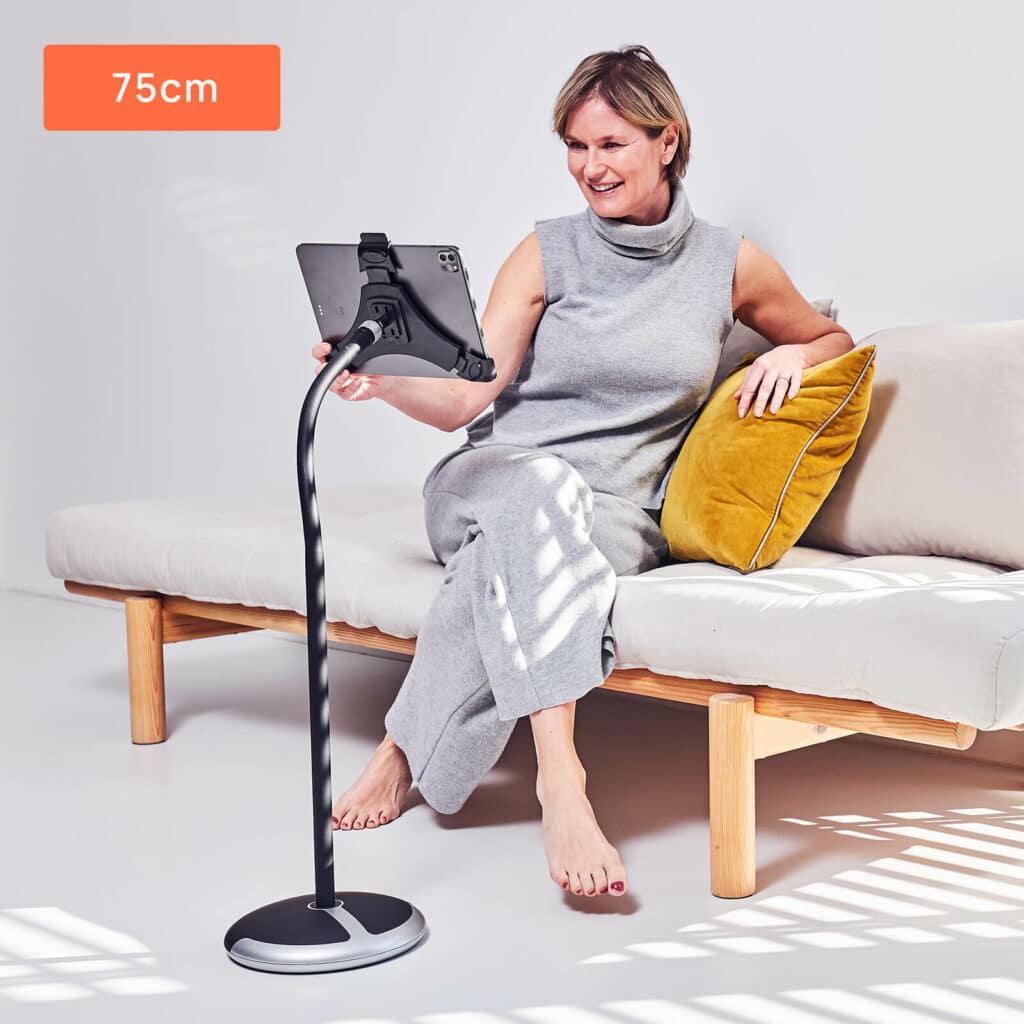 Our "longneck", high & curious
With this extra long gooseneck arm you can place your iPad or phone on the ground. For example in front of your couch, next to your bed or even better … In front of your bath!
Or you can clamp it to your bed (side) or shelf. This way, you can reach quite a distance.
The first 20 cm the neck is straight (so not bendable). The remaining 55 cm to the tablet or phone, this neck is fully flexible.
Tip: if you choose a GOOS-E with a stable base, place it on a (plant) roller and it will roll with you everywhere 😉
GOOS-E goosenecks are strong and stable. That means that they do not bend down, even after many bending movements. They also remain firmly in position. Even if your tablet is a little bigger or heavier. And switching between phone and tablet is no problem at all.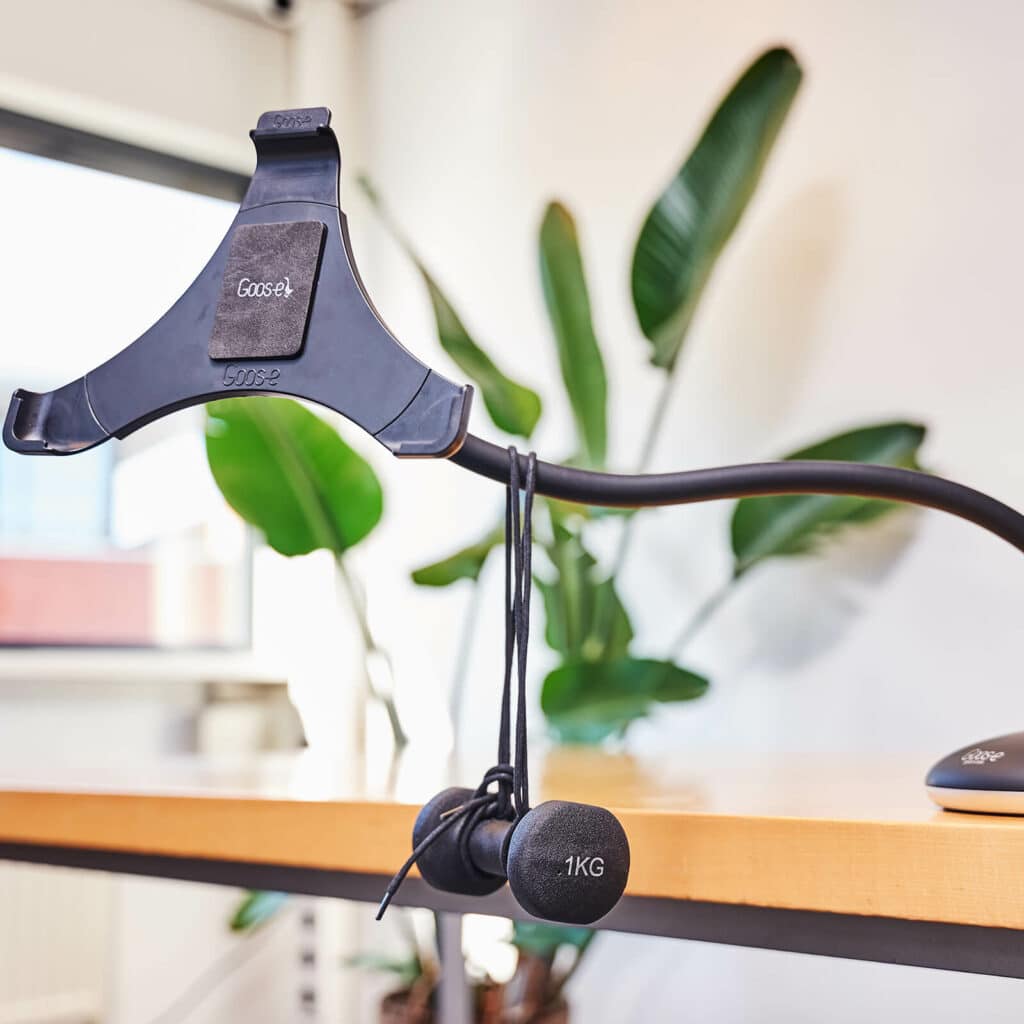 You easily grab and bend the gooseneck with two hands (with light force). This way, you mould it to the desired viewing height and position. Then you grab the screen and turn your iPad or phone to the ideal viewing angle or "fine-tune". That way you always achieve the most comfortable position.
Each GOOS-E gooseneck has a silicon rubber layer for an extra good grip. And so the neck is also easy to clean.
Still having doubts or not quite sure? Just get in touch with us.
And if you can't choose, don't worry. Under accessories you can find all goosenecks for convenient add-on;)