To make your shopping at GOOS-E even more fun, you can find our current promotions here.
👉 Free mobile phone holder
Buy any GOOS-E tablet holder, and get a free mobile phone holder as a gift (worth 24 euros)!
So you can experience even more mobile comfort and fun!
 Choose your favorite tablet holder (you can choose any holder, e.g. car holder)
Add your mobile phone holder

You will get the phone holder for free (Euro 24 discount)!

*Combining promotions is not possible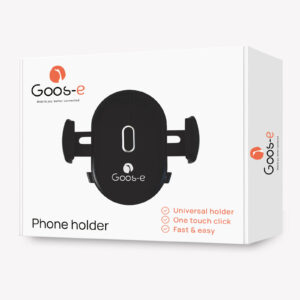 👉 25% bundle discount on accessories
Want to add some extra accessories? Maybe a longer or shorter gooseneck, a special clamp or extra colour base-cover? Add the accessories to to your order and receive a 25% bundle discount.
Giving you even more flexibility!
Choose your preferred tablet holder or phone holder
Add your accessories

You will get 25% discount on your accessories!

*Combining promotions is not possible