GOOS-E for businesses, companies and public institutions
More and more often we notice that it is convenient to have both hands free. For example, during a video conference or online meetings. Or that an additional screen is desired, for example for checking the calendar or any another application. Wherever iPads, tablets or mobile phones are used, GOOS-E can support you!
Some advantages of GOOS-E
The best screen angle
An optimal posture, good ergonomics
Always both hands fully free
Suitable for many (work) situations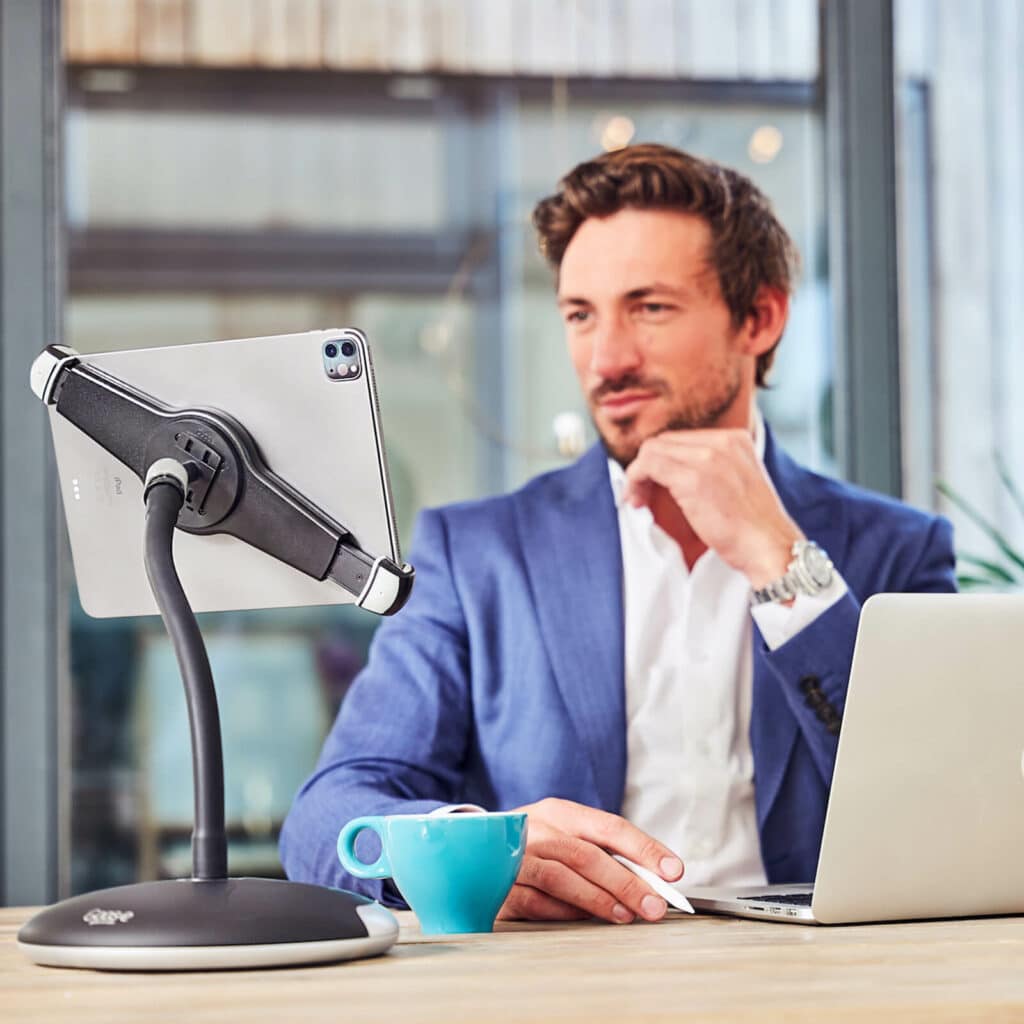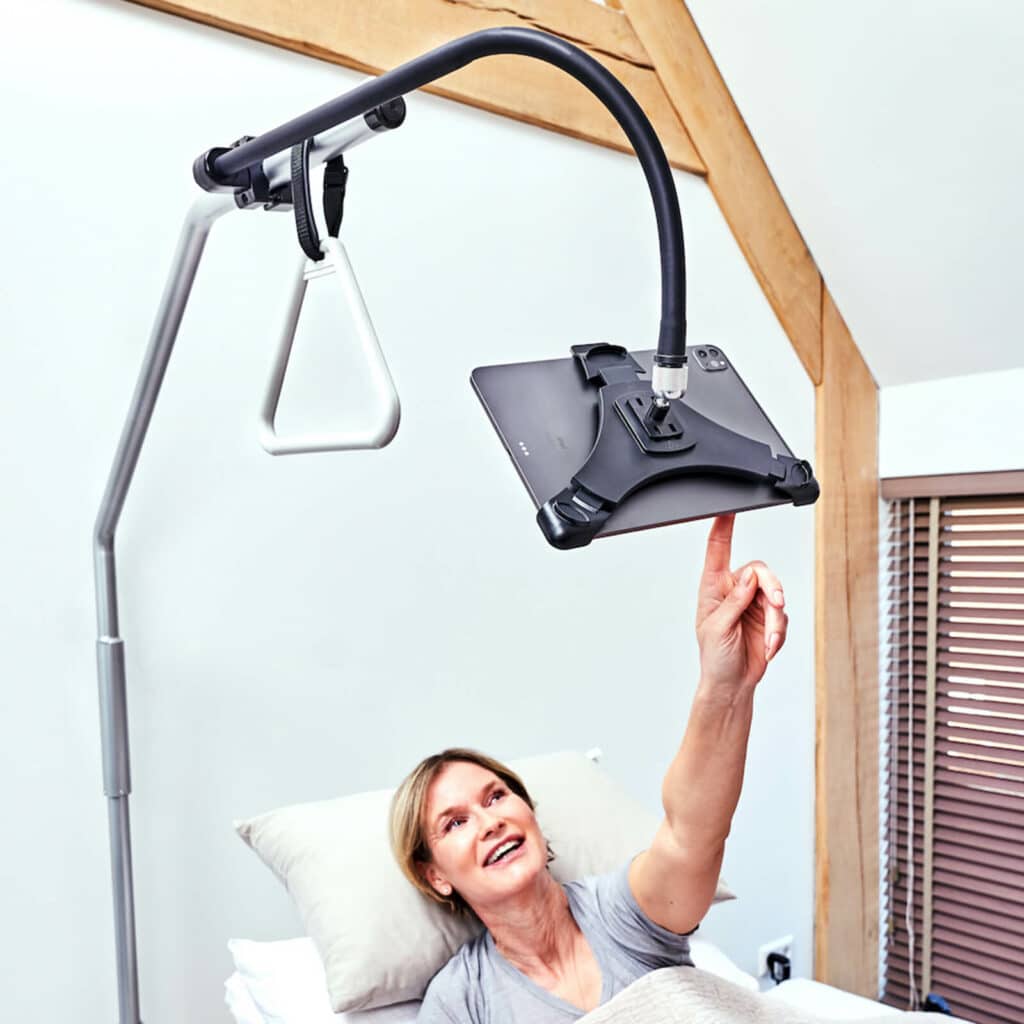 In addition to B2C, we also produce for B2B customers. Think of public institutions, production companies, service organisations and administrations as well as schools, hospitals and health care facilities.
Are you looking for the best mobile screen solution for your company or organisation?
Contact us. We'll be happy to think with you.