Tablet stand iPad & Phone holder

Maximum mobile joy 🤗
Looking for exceptional mobile convenience? Meet GOOS-E®.
The ultimate flexible friend for your iPad, tablet and smartphone.
Offering you unrivalled easy connection and maximum comfort, it's never been
easier to go hands-free. From cooking to movie nights, video calls to home-
workouts, GOOS-E puts your screen where you need it.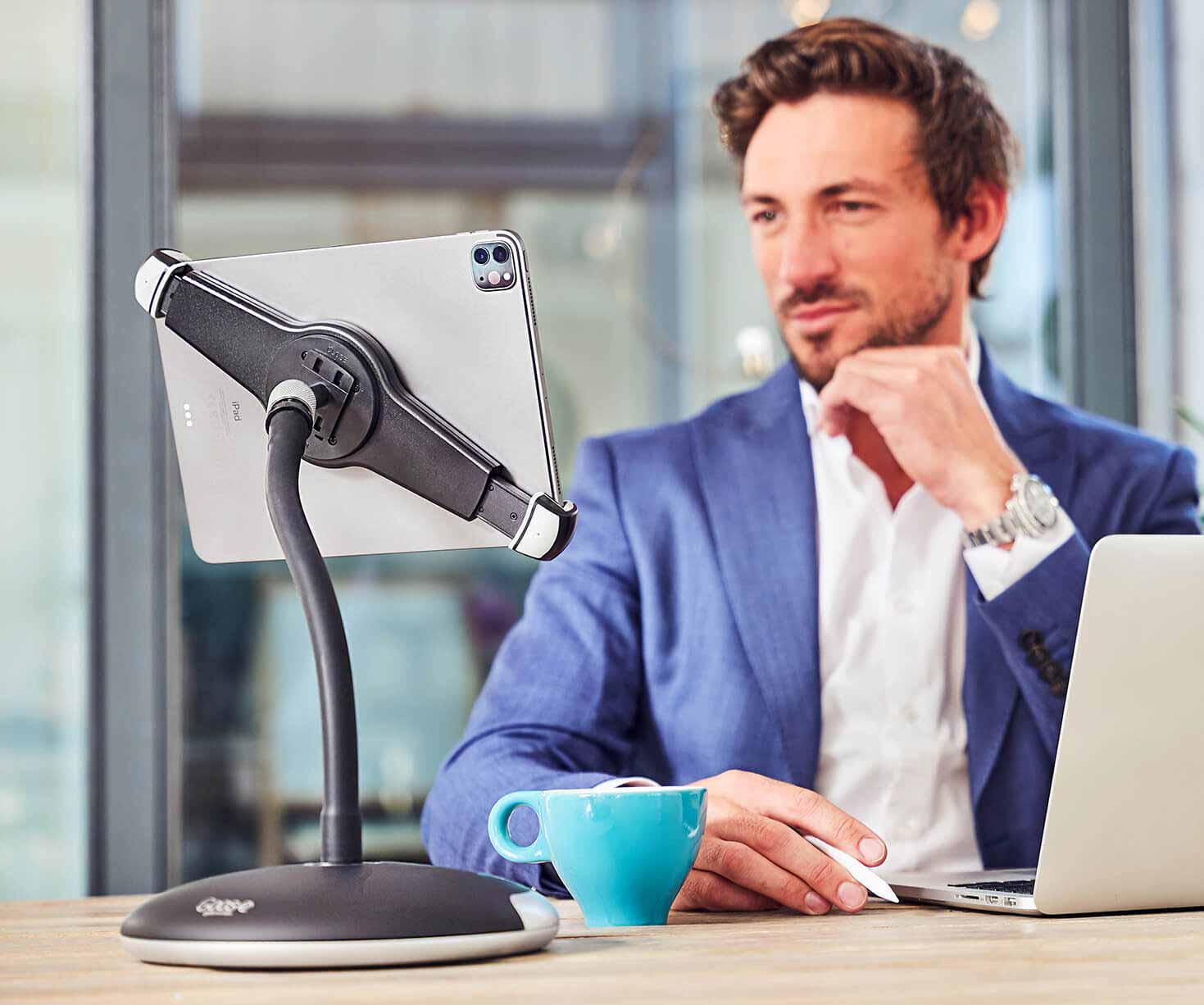 Ergonomic and comfortable
Say goodbye to heavy arms and stiff necks and hello to your mobile screen at the right (eye) height. GOOS-E will always hold your screen in the ideal position.
Strong, powerful & flexible
The GOOS-E gooseneck is highly flexible and powerfully built with premium materials designed for strength. This unique combination delivers a build quality that gives you peace of mind and an unmatched watching experience. Unstable, wobbling screens are a thing of the past.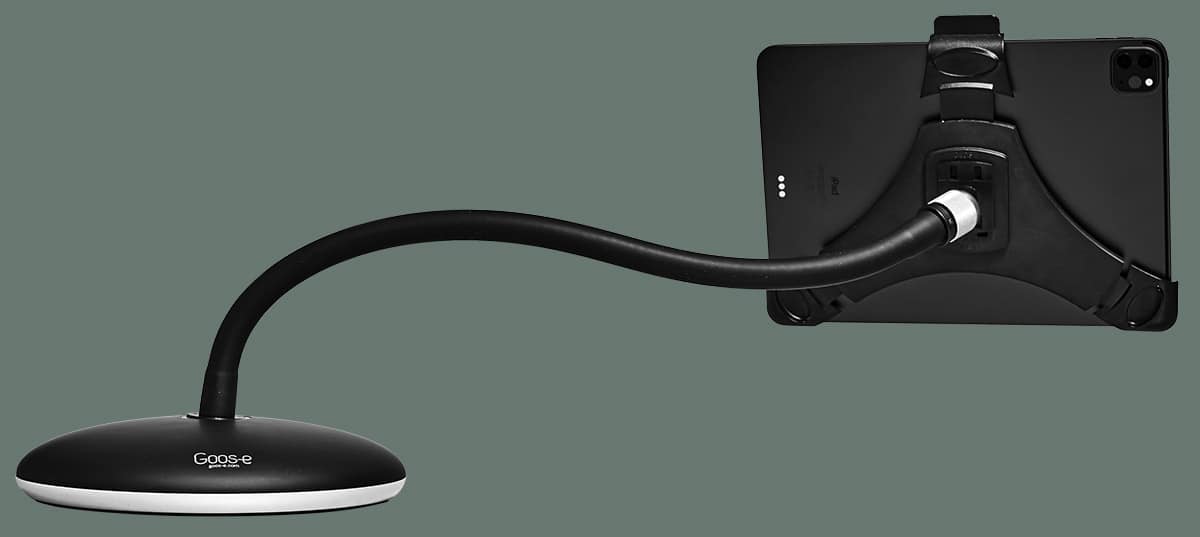 Always enjoy the ideal screen position and keep both hands free. For ergonomic and comfortable enjoyment.
GOOS-E is a Dutch product design, built to be strong, stable and highly functional, with no compromise on quality and design.
Daily shipment on working days until 22:00. Plus direct flight tracking of your GOOS-E.
Experience a no-risk, 30-day free trial of your GOOS-E. If you don't like it, you can simply return it to us (We're pretty confident you'll want to keep it 😉).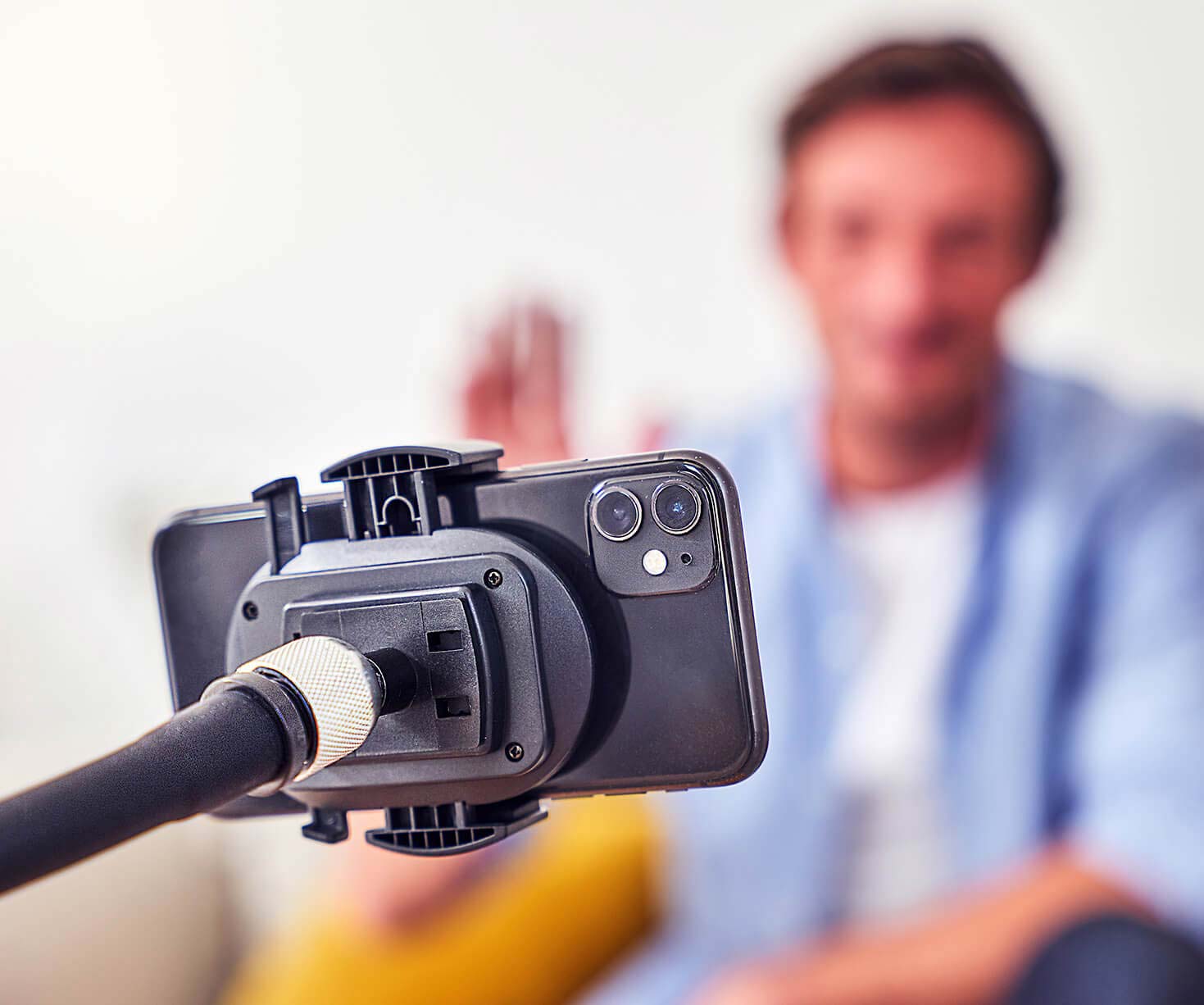 Work with both hands fully free. Enhance your mobile experience! GOOS-E supports your phone and tablet screen in every position. Anytime anywhere.
Choose from different designs to match your space.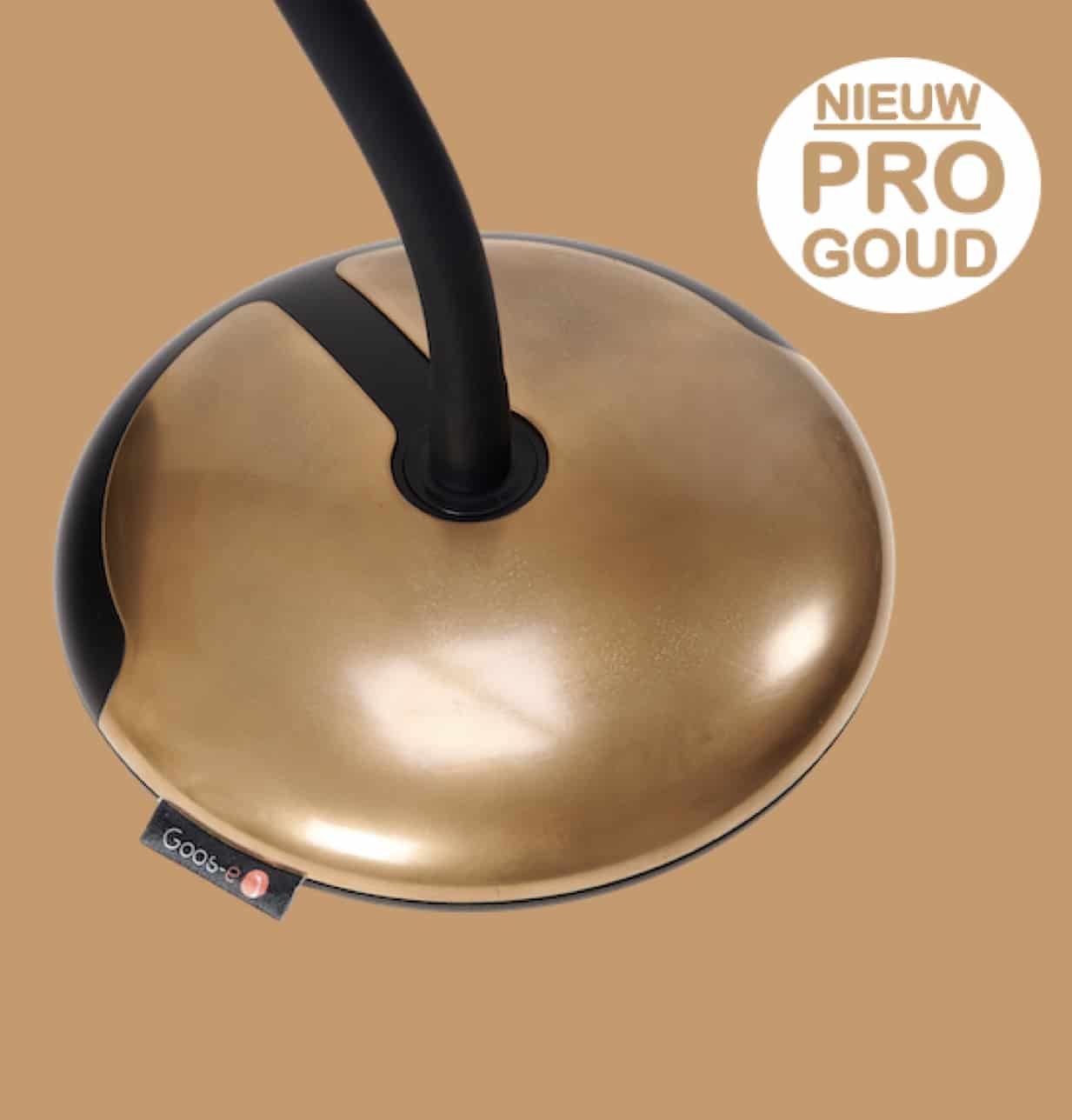 What do our customers say?
Fast delivery and great service. And the products are just great, I have the whole range 🙂
I am very satisfied with the website, the service and my tablet + phone holder (both in my car).
Great holder for my iPad. Also super fast delivery!
I am very happy with the quality of the product.
Very good service. I ordered the components for a tablet car holder separately, which turned out to exist as a set, which turned out to be cheaper. Difference in price was simply refunded. If that is not service!
Solid quality and beautiful design. All accessory parts are also available separately, very practical!